"With a population nearing 20 million, a median household income of $58,691, and a gross state product of $1,405 billion, New York is currently ranked 5th best State regarding Economic Climate." - Forbes
"New York City dominates the economy of the state as the leading center of advertising, banking, finance, media and publishing in the U.S. If New York were a country, the state's $1.4 trillion dollar economy would be the 14th largest in the world after South Korea." - Forbes
"The New York Stock Exchange, one of the world´s leading equities markets and combined with the NYSE Group family of exchanges, trades more U.S. equity volume than any other exchange group. A listed community of more than 2,400 companies is taking on today's greatest challenges at the NYSE because it is the hub for capital formation where those ideas are exchanged and valued, where companies are given the fuel they need to invest, create jobs and power progress." – NYSE
"The Port Authority of New York & New Jersey builds, operates, and maintains critical transportation and trade assets. Its network of aviation, rail, surface transportation and seaport facilities annually moves millions of people and transports vital cargo throughout the New York/New Jersey region. The Port Authority also owns and manages the 16-acre World Trade Center site, home to the iconic One World Trade Center." – PANYNJ 
Port of New York and New Jersey
"It is the largest port on the East Coast, and the third-largest in the nation. In 2014, it handled 3,342,286 cargo containers, a 5.4 percent increase in total container traffic from 2013. The record volumes allowed the port to maintain its position as the busiest on the East Coast with nearly 30 percent of the total market share. The dollar value of all cargo that moved through the port exceeded $200 billion." - PortNYNJ
JFK International Airport
"John F. Kennedy is one of the world's leading international air cargo centers. The airport offers nearly 4 million square feet of modern, state-of-the-art cargo warehouse and office space. The entire air cargo area is designated as a Foreign-Trade-Zone. JFK serves the world's key air cargo markets though a strong mix of long-haul, direct and nonstop all-cargo aircraft and wide-body passenger aircraft flights. During the year 2014, 422,415 flights, 53,254,533 passengers and 1,343,683 tons of air cargo passed through the airport." – JFK International Airport
"In April 2015, Mayor de Blasio announced the release of "One New York: The Plan for a Strong and Just City," a comprehensive plan for a sustainable and resilient city for all New Yorkers that addresses the profound social, economic, and environmental challenges ahead. The plan sets out a comprehensive blueprint for preparing New York City for the future." – NYC Mayor's Office of Technology and Innovation
"New York has made a lot of the digital age. The city hosts a thriving tech sector with 300,000 employees -- on par with Silicon Valley -- and city government is praised for its use of analytics in evaluating all manner of programs. Its signature environmental initiative -- PlaNYC -- contains hundreds of objectives on everything from the number of breakwaters made from oysters to cubic feet of natural gas captured from sewage plants." – CNN Money
Monday, November 14th:          
Arrival New York City

Welcome Toast at the Hotel
Tuesday, November 15th:
Welcome Presentation by the Office of the Governor of New York

Sectorial Appointments by Track†
Wednesday, November 16th:
Doing Business Event at Council of the Americas

Business Roundtable

Sectorial Appointments by Track†
Thursday, November 17th:
Sectorial Appointments by Track†

End of Trade Mission
† Some of the Sectorial Appointments by Track include:
Logistics, Transportation and Construction (PANYNJ, La Guardia International Airport, Delta Operations Center, DHL Express)

Financial Services and Insurance (NYSE, NASDAQ, NCR, Bloomberg L.P.)

Innovation, Research and Development (Dell Solution Center, Cisco, Main Incubators, Universities and Startups of New York and Long Island)
*The Trade Mission Itinerary may be subject to change.
EARLY BIRD SPECIAL PRICE for AMCHAM memebers: $2,500.00 (DEADLINE: October 3rd, 2016)
REGULAR PRICE: $3,000.00
Package Includes:
Transportation for appointments

Site visits

Community briefing

Admission to all mission networking events including receptions, luncheons and social activities

Complimentary registration to 2016 Doing Business in Panama Luncheon

Ground transportation to all official mission events

Pre-screened one-on-one matchmaking appointments
*Limited Spaces Available
*Please note that hotel and air tickets are not included and have to be booked by each participant*
To register please contact:
Pilar V. Cerón, Trade Director AMCHAM Panamá Tel: (507) 3013881, pceron@panamcham.com
Radu Serrano, Trade Specialist AMCHAM Panamá Tel: (507) 3013881, tradespecialist@panamcham.com
*** Make the most of this Trade Mission and ask for our company sponsorship packages ***
InterContinental New York Times Square Hotel:
The InterContinental New York Times Square is a refreshing sanctuary from the sights and sounds of NYC. Rising 36 stories above the world-famous Times Square district, the crossroads of theater, dining, entertainment and business worlds, our luxury hotel is the quintessential New York City experience.
Located at 44th Street and 8th Avenue, our Times Square hotel in midtown Manhattan is within walking distance to the Broadway Theatre District, as well as extraordinary shopping and fabulous restaurants. For those looking to stay in, indulge your inner foodie at Ça Va, the hotel's French inspired brasserie by Celebrity Chef Todd English.
With a chic Manhattan residential feel encompassing natural elements, InterContinental Times Square features 607 luxurious guestrooms and 4 suites with floor-to-ceiling windows offering stunning panoramic views of the Manhattan skyline, Hudson River and Broadway district. Feel at home with spa-inspired bathrooms with walk-in rain showers, 42-inch HDTVs and wireless Internet.
Single Room USD $400.00
Includes Breakfast Buffet, Internet Connection and Tax.
(Promotional rate expires on October 31st)
At the time of booking, please identify yourself as a participant of this event.
Website: www.interconny.com/index.html
Shelburne NYC, an Affinia Hotel:
Warm. Inviting. Social.
Just right for a relaxed city stay
You love action-packed places. But some privacy when you need it. You want a happy medium, an opportunity to be social in a cool environment. Enter our comfortable & intimate boutique hotel, the Shelburne NYC complete with warm-toned interior design and homey common areas. Tucked into laid-back Murray Hill on Lexington Ave, a few blocks from Grand Central Station, it's just right for guests who like to pop down on the train for New York nights with a relaxed vibe. Come kick back and check out the views—and why not go up to the hotel rooftop while you're at it to take in the stunning Midtown skyline.
Single Room USD $406.00
Includes Breakfast Buffet, Internet Connection and Tax.
(Promotional rate expires on October 14th)
At the time of booking, please identify yourself as: American Chamber of Commerce of Panama.
Website:  www.affinia.com/shelburne
Organized By: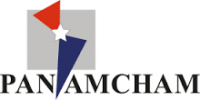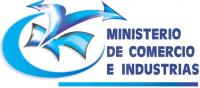 In Collaboration: