AMCHAM invited International Business Leaders to its third and final Executive Mission of the year to Washington DC in collaboration with the U.S. CHAMBER OF COMMERCE, Ministerio de Comercio e Industrias and PROINVEX and the Embassy of Panama in the U.S.
The objective of this mission was to provide invaluable opportunities for networking with companies and to meet and interact with both local and Panamanian high-level corporate and government leaders in some of the most prominent venues in the capital of the United States.
Among the activities that the government and business leaders developed were:
AES Corporation Headquarters visit and Corporate Presentation.

Inter-American Development Bank visit.

OAS visit and Corporate presentation

Meeting in the Embassy of Panama in Washington D.C

Panama Invest-PROINVEX
Panama Invest was the main event of this mission and the attendants enjoyed of a busy agenda which included events such as:
Panels for Special Economic Areas & Incentive Laws and Private Sector Perspective

Infrastructure Investment Plan

Energy Sector Presentation

Closing Keynote "US & Panama Bilateral Commercial Relation"
Within the presents in the executive mission they are in the government sector: Melitón Arrocha (Minister of Commerce of Panama), Jonathan Diaz (General Director Mulnational Headquarters), Leo González (Panama Pacifico Agency), Ramon Arosemena (Ministry of Public Works), Victor Urrutia (energy Secretariat), and Marisela González (Proinvex). A few of the business leaders present at the event are: Miguel Bolinaga (AES Panama), Juliette Passer (Panamanagement Law Firm), Surse Pierpoint (Colon Free Zone), and David Carius (Caterpillar) among others.  
Organized By: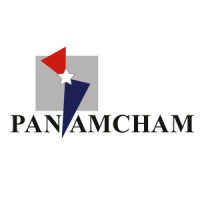 In Collaboration: