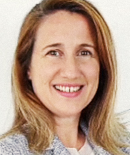 Mariana Scelza Perata
President
Managing Director Central America and the Caribbean - Johnson & Johnson
Industrial Engineer with more than 17 years of experience in the pharmaceutical industry in areas such as strategic planning, supply chain, marketing, commercial excellence, sales and foreign trade. She was certified in Production and Inventory Management, has a postgraduate degree in Finance and Financial Engineering from the University of Buenos Aires and a postgraduate degree in Pharmaceutical Marketing from the University of Belgrano. In 2016 she assumed the Commercial Management of Janssen Latin America South and since 2020 she leads the company's operation in Venezuela, Central America and the Caribbean.
Born in Buenos Aires, Argentina, Mariana is a proud daughter, wife and mother of two. Her interests range from promoting diversity, leadership and inclusion inside and outside the workplace. A passionate reader and traveler, Mariana enjoys spending time with her family, playing tennis, and recently getting to know her new home: Panama.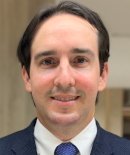 Jean Pierre de Roux
Vice President
Corporate Director of New Projects and Businesses - PetroPort, S.A.
He previously served as Commercial Counselor and later Deputy Chief of Mission at the Embassy of Panama in Washington, D.C. (2008-2011).
He earned his Bachelors in Economics from Duke University; he earned his Master's in Philosophy and International Studies from the Johns Hopkins School of Advanced International Studies; and recently obtained his MBA from INCAE Business School.
He has been actively involved in corporate social responsibility, philanthropy, and volunteer work. As a member of the Active 20-30 Club of Panama and treasurer of the Active 20-30 Foundation, he has worked extensively in advancing the well-being of children and youth with physical disabilities in Panama.
Served as Energy Committee Chair of AmCham Panama in 2020.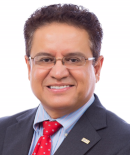 Oscar León
Secretary
Rector and Founding President of Quality Leadership University (QLU)

During his 25 years of experience as Rector of QLU, he has offered Bachelor and Master's programs in academic cooperation and double degree agreements with the University of Louisville, Illinois State University, Florida International University, Towson University, Notre Dame of Maryland University, State University of New York's Empire State College, University of Chile and Polytechnic University of Madrid, programs of which more than 3,500 professionals have graduated.
He has a Master's degree in University Administration and a Bachelor's degree in Business Administration from the University of Louisville, Kentucky.
Oscar is a facilitator and consultant on leadership development, sales and negotiation issues for prestigious companies in Panama and the region. He has been President of the Council of the Private Sector for Educational Assistance (COSPAE) and of the Association of Private Universities of Panama (AUPPA). He was Chair of the Amcham Education Committee and is a member of the Industrial Workforce & Labor Committee. He is a member of the Board of Fulbright Scholars Association and the San Francisco Lions Club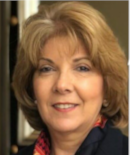 Giomar E. González M.
Treasurer
Director - BASC PANAMÁ
Giomar is currently Director of the BASC Panama Chapter (Business Alliance for Secure Commerce); world non-profit organization, constituted under the laws of the United States of America as WORLD BASC Organization.
She held the position of World President of the Board of Directors of the World BASC Organization for several periods, leading the organization to promote a culture of safety in international trade, through the implementation of management systems and instruments applicable to international trade in 14 countries of the continent. She has promoted various projects with Customs and Border Protection CBP for the security of global trade.
She participates in different unions of the business sector in Panama, holding positions on the Board of Directors of the Consejo Empresarial Logístico COEL / founding member, Chair of the Transport and Logistics Committee of AmCham 2017, 2018, 2019, Member and Advisor of the Board of Directors of the Asociación Panameña de Exportadores / APEX. Member of the Comisión Contra el Comercio Ilícito de la CCIAP, Member of the Red de Puertos Digitales y Colaborativos de las Américas de la Secretaria Económica Latinoamericana / SELA.
She has vast experience in security issues for the logistics chain of international trade. She has been trained by the United States Customs and has a Master of Business Administration (MBA), Postgraduate Degree in Senior Management and a Bachelor of International Law. She is an International Auditor and Specialist in Risk Management.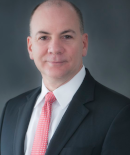 Miguel Bolinaga
Director
President - AES Panamá
Country President of AES Panama, a position that began in June 2013 after having vast experience in the energy sector. Prior to his arrival in Panama, he worked under the position of Corporate Commercial Director and later as Vice President of Electricity Market and External Relations in the AES subsidiary in El Salvador. He worked from 2002 to 2007 at La Electricidad de Caracas (Venezuela).
Miguel is a graduate of the Venezuelan Naval School with a degree in Administration and Logistics. He also has a Systems Engineer degree from the National Armed Forces University Institute (Venezuela) and a master's degree in Information System Development from Simón Bolívar University. He has a Postgraduate - Customer Experience- from the Higher Institute of Economics and Business Administration of El Salvador and a Diploma in Business Finance from FEPADE (El Salvador).
He is a member of the Board of Directors of the Panamanian Association of Business Executives (APEDE), Union of Industrialists of Panama, CEPAVEN, United Way (President 2019-2021), as well as AmCham (president 2018 and vice president 2021).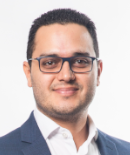 Jonathan Díaz
Director
Business Director – City of Knowledge Foundation
Bachelor of Law and Political Science from the Universidad Latina. He has a Master's in Business Administration from Francisco Marroquín University and Tulane University, with a concentration in entrepreneurship.
For the last ten years he has been working to attract FDI (foreign direct investment) to Panama, from both the public and private sectors. He has been working for the City of Knowledge Foundation since 2018 as Business Director and is mainly responsible for attracting new organizations (companies, universities, NGOs and international organizations) and their evolution in the project.
In 2021 he was Chair of the Education Committee of AmCham Panama.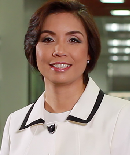 Doriana Hun
Director
Country Manager - Compañía Chevron de Panamá
Her functions include directing sales and marketing in the country, which includes retail sales to Texaco gas stations and commercial sales to companies. In addition, she is responsible for developing and implementing the business plan in the country, as well as operating, together with the Public Affairs area, as a representative before the government, unions and the media in Panama.
Doriana joined Chevron as a Process Engineer in Refinería Panama in October 1999. During her tenure with the company, she has held different positions within the organization, including Planning and Price Specialist as well as Marketing Manager for Colombia and Central America.
She received her Bachelor's degree in Chemical Engineering from the Florida Institute of Technology in1997 and a Master's degree in Business Administration from the Universidad Latina de Panamá in 2001.
President AmCham Panama 2022.
Thomas Kenna
Director
President & General Director - Panama Canal Railway Company
Has worked the ast 35 years in various positions related to the maritime industry, international business and multimodal transport. Before joining the Panama Canal Railway Company, he worked on various shipping lines, where he held positions as CEO and President. He joined PCRC in 2000 as Chief Marketing Officer and was appointed President and CEO in 2008.
He has a Master of Business Administration from Nova Southeastern University and a Bachelor of Science from Florida State University.
He was Director of the Asociación de Aerolíneas de Panama (ALAP). He is a founding member of the Board of the Consejo Empresarial Estados Unidos-Panamá (USPA) and of the Asociación del Ejército de los Estados Unidos (AUSA). He has been an active member of the Board of Directors of the Cámara Marítima de Panamá and served as President of the organization in 2003 and 2004. He is currently VP of the Board of Directors of Florida State University Panama. He has served on the Board of Directors of AmCham Panama since 2006, was Secretary in 2007, VP in 2008 and President in 2009. He was part of the Executive Committee of AmCham Panama. In 2015 he was elected president of the Association of American Chambers of Commerce in Latin America and the Caribbean (AACCLA). He currently represents AmCham Panama as a member of the COEL Board of Directors. He served as Trustee of the Fundación Panamericana para el Desarrollo (PADF), established by the OAS in 1962 to implement socio-economic development and disaster assistance programs in Latin America and the region.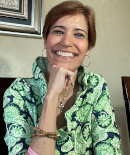 Marissa Lasso de la Vega Ferrari
Director
Lawyer and partner  - Alfaro, Ferrer & Ramírez
Twenty-eight years dedicated to the areas of Intellectual Property, Competition, Consumer Affairs and Privacy. She has been recognized nationally and internationally with awards for her management in the area of ​​trademarks, patents and copyright.

She is Professor of the Chair of Intellectual Property at the university level. Graduated in Law and Political Science from the Santa María la Antigua University in Panama, where she also completed a Master's Degree in Commercial Law with an emphasis in Finance. She has a diploma in Fashion Law from the Fashion Law Institute in Buenos Aires, Argentina.
​
Member of the National Bar Association, Inter-American Association of Intellectual Property (ASIPI), International Trademark Association (INTA) where she has served as director, secretary, head of work groups, organizer of the first INTA congress outside the territory of the United States and has been elected for 20 uninterrupted years of the INTA Leadership team. Advisor to the Board of Directors of the Chamber of Commerce, Industries and Agriculture of Panama (CCIYAP). Shee has been President of the Panamanian Association of Intellectual Property (APADEPI). She is currently the representative for Panama of the International Association of Privacy Professionals (IAPP). Founder and President of the Alliance against Illicit Trade (ACI) and, in AmCham Panama, she has provided support and has actively participated as chair of the Committee on Legislation and Taxes and the Committee on Trade and Investment. In addition, during the period 2004 to 2007 she has been a member of the Board of Directors at AmCham Panama.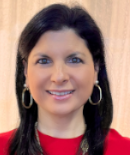 Alyssa Lince
Director
Senior Partner - Arden & Price
She graduated from Psychology with a master's degree in Industrial/Organizational Psychology. She worked in the United States of America as a Training and Organizational Development Coordinator and Ethics Officer.
In 1995 she founded the company Arden & Price, Inc., dedicated to Organizational Development and Strengthening. As head of the firm, she has led projects in both the public and private sectors, executing strategies to create and maintain healthy and cost-efficient operating structures.
In the same way, she has implemented systems for Human Resources planning, taking into consideration the client's organizational goals, costs, budgets, and occupational hygiene. In terms of technology, she has been a pioneer in virtual reality and artificial intelligence offering evaluation and training solutions.
Niurka Montero
Director
General Manager - Dell Technologies Panama
Electronic Engineer with more than 20 years of experience leading teams and developing business strategies in multiple transnational companies with regional responsibilities.
Niurka started her career at Dell Technologies in 2004, leading the transition of Corporate sales from Austin, TX, to Panama; Thanks to her passion, vision, and results, she has led different segments in the company, from online sales and Call Center businesses to SMB (Small and Medium Business), the PartnerDirect Channel Program for South America, Central America and the Caribbean, and since 2014, is responsible for Government, Commercial, and SMB as Senior Director of Sales for Regional Accounts in NoLA (North Latin America).
She is passionate about STEM careers and the opportunities they open up for in-demand jobs within the technology industry, as well as gender equality. She is involved in programs that promote the development and mentoring of the next generation of leaders and STEM studies, focusing on diversity and female talent. She has a degree in Electronic Engineering specializing in Digital Systems from USMA and an MBA in Business Administration specializing in Marketing from ULACIT.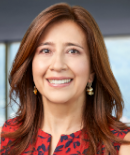 Marcela Perilla
Director
President North Latin America & Caribbean – SAP International Panama, S.A.
President of the Northern Region of Latin America and the Caribbean made up of Colombia, Ecuador, Venezuela, Central America and the Caribbean. She is responsible for the entire operation in those countries.
One of its objectives is to consolidate the leadership of the German subsidiary in the different markets, promoting the digital transformation of clients and accompanying their evolution towards the cloud.
Marcela has worked in the technology industry for more than two decades, where she has excelled in promoting medium and large companies in the region. Before joining SAP, she held various leadership positions at Dell Technologies, IBM, and Unisys, among others.
She has a degree in Systems Engineering from the Universidad de Los Andes in Colombia and an MBA from the same institution. She is based in Bogota, Colombia.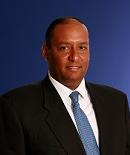 Luis Laguerre
AACCLA Chair
Tax Partner - KPMG Panama
For more than 30 years, he has provided advice in tax accounting to companies from various industries, as well as natural persons. He has gained experience in international transactions involving Panamanian tax structures. He has also participated in tax planning contracts for multinational clients as well as for local groups.
From 2009 to 2012 he served as Chief Negotiator for the Republic of Panama for the signing of double taxation agreements with Mexico, Spain, Ireland, Luxembourg, United Kingdom, Singapore, North Korea, Israel, the United Arab Emirates, among others.
He is a member of the Universidad Especializada del Contador Público Autorizado (UNESCPA) and of the Technical and Accounting Board, an entity attached to the Ministry of Commerce and Industries. He was President of the Board of Directors of the Association of Certified Public Accountants of Panama for the years 2003 to 2005. He is also an individual member of the Interamerican Accounting Association (IAA). In 2015, the IAA awarded him the Diploma of Honor for Professional Merit. Currently, he is a member of the Interamerican Tax Commission of the IAA.
He holds a Bachelor's Degree in Accounting from Universidad Santa María La Antigua and holds a Master's Degree in Business Administration from Universidad Latinoamericana de Ciencias y Tecnología.
In 2012, he was President of AmCham Panama and is currently Vice Chair of the AACCLA Board of Directors for the period 2020-2022.
He is the AACCLA Chair for the 2021-2022 period.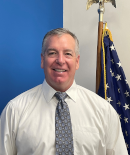 Timothy Cannon
Commercial Counselor
Commercial Counselor  -  US Embassy
Timothy Cannon has been with the Department of Commerce since 2003. Prior to joining the Commercial Service, Tim was a Marine at the barracks in Washington, D.C. where he served as a Presidential Honor Guard. After the Marines he worked as a Personal Protection Officer. He then pursued a career in sales with Gallo Winery, Miller Brewing, and Red Bull. After the beverage business, Tim accepted a position with an aerospace company and while attending the Paris and Australian Airshows, Tim utilized the services of the Commercial Service. He was impressed with their assistance and decided to return to the service of the government as a Commercial Officer himself. Since then, Tim has served in Fargo, North Dakota on a domestic tour, Russia, Vietnam, and Saudi Arabia and will be in Panama for the next four years.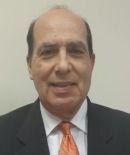 Juan Antonio Fábrega
Adviser
Representative - Cervecería Nacional, S.A.
Graduated from the University of Notre Dame, South Bend, Indiana USA, BA in Mechanical Engineering in 1975.
He was Vice President of Corporate Affairs of Cervecería Nacional S.A, From 2004 to 2010 he was 5 years in the position of Commercial Vice President and previously two years as Commercial Vice President in the area of Beers, he also held the position of Marketing Manager and Soft Drinks Manager.
He is a Board Member of the Industrial Union of Panama, Advisor to the Presidency of the Board of Directors of APEDE and a Board Member of ANDA (National Association of Advertisers)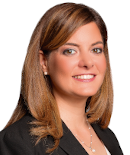 Mariela de la Guardia Oteiza
Adviser
Partner - Icaza, González-Ruiz & Alemán
Mariela is a lawyer specializing in Commercial Law, Intellectual Property, Estate Planning, Personal Data Protection, among others. She has assisted multiple foreign companies in their establishment process in our country, as well as several multinationals under the SEM regime. She has also participated in several fusions and acquisitions of local and foreign companies. Serves companies in infrastructure projects and mega works. She is a member of the Intellectual Property team at Icaza, González-Ruiz & Alemán. She was recently elected as a member of the Brand Restrictions Committee of the International Trademark Association (INTA) for the 2022-2023 terms. She has participated in the debate and drafting of several Law Projects.
She is part of the Board of Directors of Verdes & Co., a company dedicated to the development of hydroponic crops and is secretary and Director of the IGRA Foundation. She is a member of the Panamanian Association of Intellectual Property (APADEPI), the International Trademark Association (INTA), the Directors Association of Panama, WIP Panama, the National Bar Association and the Panamanian Institute of New Technologies (IPANDETEC). Additionally, she is an Electoral Delegate.
Mariela was Chair of the AmCham Legislation and Tax Committee in 2017 and 2018, has been a member of the AmCham Board of Directors since 2019, holding the vice presidency in 2020 and the secretary for the periods 2021 and 2022.